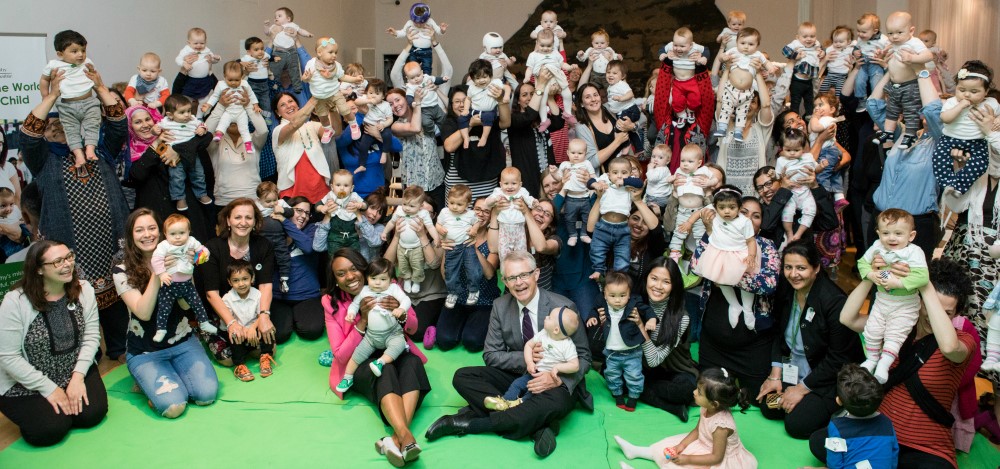 Celebrating Babies & Their Parents
This year, babies – our Tiny Teachers – and their parents volunteered to help nearly 66,000 school children around the world develop empathy. The attachment relationship between a parent and baby shows children what love looks like. It's the first and best model of empathy and a powerful counterpoint to the violence we experience in the world today.
We hope it was a year of growth and wonder for you, as you watched your baby develop and interact with the students and saw how the students responded – how they became more emotionally literate and skilled in perspective-taking, more inclusive, caring and empathic, and how they discovered their shared humanity. This will serve them well as they grow up to be responsible citizens, responsive parents and the leaders of tomorrow.
We've created a gallery of photos from Baby Celebrations across the globe. Enjoy!
Thank you and have a wonderful summer.
2017 Research Symposium
Once again, our Annual Research Symposium, held April 26 and 27, in Toronto was a thought provoking two days of lectures and learning.
Dan Siegel opened it with his lecture "An Interpersonal Neurobiology Approach to Resilience and the Development of Empathy."
We also heard from Michael Unger, Bart Weetjens, Lise Eliot, Mary Black and Maurice Meehan of Northern Ireland, Joshua Aronson, and a panel on the intersection of business, government, philanthropy and journalism.
You can read more about it here.
Mary Gordon - 1 of 50 Outstanding Canadians
Congratulations to Mary Gordon, Founder and President of Roots of Empathy.
As part of a Canada 150 initiative, Mary Gordon has been named 1 of 50 Outstanding Canadians by Shaw Communications which is recognizing the outstanding people and organizations making Canada a better place for kids.
Mary wanted to change the world, child by child.
And she's doing it.
You can read more about it here.
International Speaker Series
The Canadian Family: Redefining Inclusion. That was the topic of discussion at our June 22 event with panelists Tesa Fiddler, Paul Cormier, Zena Al Hamdan and Nora Spinks.
Our organizational goal is to foster inclusion and we explored what that means for families.
How can families feel that they belong and are included? What do they need to thrive? What are the challenges and solutions to forming healthy identities in the Canadian context?
You can watch the video here.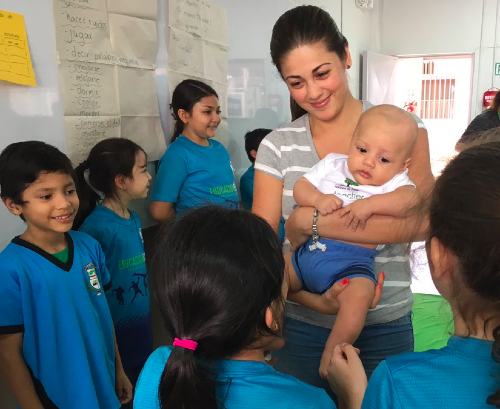 Welcome Costa Rica!
Welcome baby Gael Miranda Vieto and Mom, Viviana Vieto and all of our volunteers to our new programs in Costa Rica. Ten programs with ten Instructors have just started in Curridabat, and will reach approximately 200 children in the first year. We're happy that you have joined the Roots of Empathy family.
Check here for updates about our growth in Costa Rica.