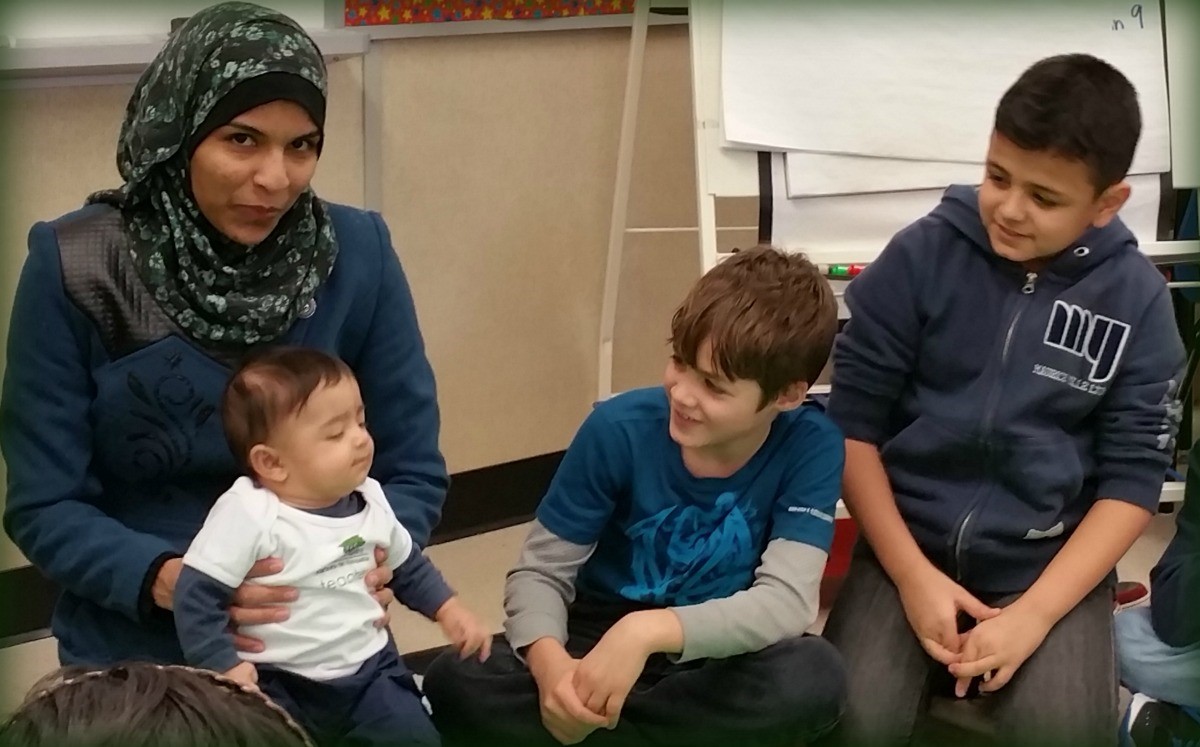 A message on inclusion from Founder/President Mary Gordon
Now more than ever, it is crucial that we nurture inclusion in our classrooms, our homes, our communities, our countries and our world. In Roots of Empathy every day we see how brilliantly children learn to include those who are different in some way. Through finding the humanity in the baby and realizing that we are all big babies, children appreciate the vulnerability of being different in a world that is not tolerant of those who stick out because of what they can't do, whether it be in the physical realm, the intellectual realm or because they're marginalized by virtue of their religion, race, culture or simply in their physical attributes and behaviour. Children are often bullied because they look different, or somehow don't fit the mold. In the Roots of Empathy classroom, the uniqueness of each individual is celebrated, starting with the baby on the green blanket. Over the course of the school year, children have the time and space to reflect on what it is to be human and how their actions and words contribute to the wellbeing, or not, of the other. Our research shows that children in the Roots of Empathy program are more inclusive than children who do not have the program. They are also more caring and helpful.

Empathy is required in order to behave inclusively. To build an inclusive world we must start with the children. As they develop empathy and the moral courage to say or do what they think is right in the face of injustice, we can fast forward to their adult years and expect a citizenry that is concerned and actively promoting the inclusion of all. Thank you to all in the Roots of Empathy universe who contribute to building more caring, peaceful and civil societies.
Empathy and the Arts
We could have talked all night! Our Perspectives on Empathy and the Arts Speaker Series was a lively discussion that left everyone thinking. What are the connections between empathy and literature, film, dance, visual arts and music? How can we use art to develop empathy? Read more and watch the video on our website.
#GivingTuesday
On November 29, 2016, we joined the Giving Tuesday campaign. It was a first for us and helped us raise awareness and funds.
Thank you to everyone who supported us on that day, and every day. Your donations help us fund programs in your communities.
Bookstore
Did you know we sell books? Mary Gordon, Founder and President of Roots of Empathy, has written or co-written several books for children, and one for adults.
All of them, and others, are available for purchase on our site. We've made it much easier to navigate with a new online shopping platform.