Hi friend,
The holidays are around the corner and it feels like a good time to take stock, feel grateful, and reflect on the impact we all make every day in the lives of others.
Here are a few things we're thinking about.

On December 3 we joined a global movement to raise awareness and funds for charities. We were overwhelmed, and very grateful, for the response.
Thank you to everyone who read our posts, felt the impact of Roots of Empathy participants who shared their stories, and who donated. Every dollar helps us provide more programs to more children.
Thank you.
Celebrating in Republic of Korea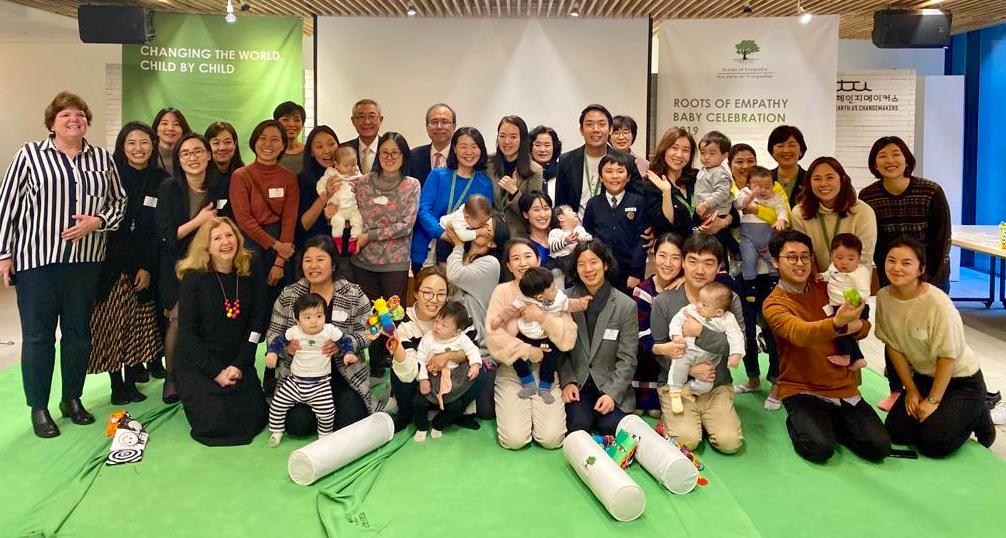 We are very excited to have spent our first year with school children in Seoul, Republic of Korea. In all our locations we honour and celebrate our Roots of Empathy volunteers with a Baby Celebration. We couldn't do it without them, and they deserve a party!
Here's the happy group in Seoul. Founder/President Mary Gordon and Brenda McCormack, Director of International Development were there to join the festivities.
Thank you to everyone who gave their time to help children in Seoul develop empathy - the Roots of Empathy Instructors, the volunteer families, and especially the babies who shared their first year of life with students.
You can see more photos and news about our programs in the Republic of Korea on our website.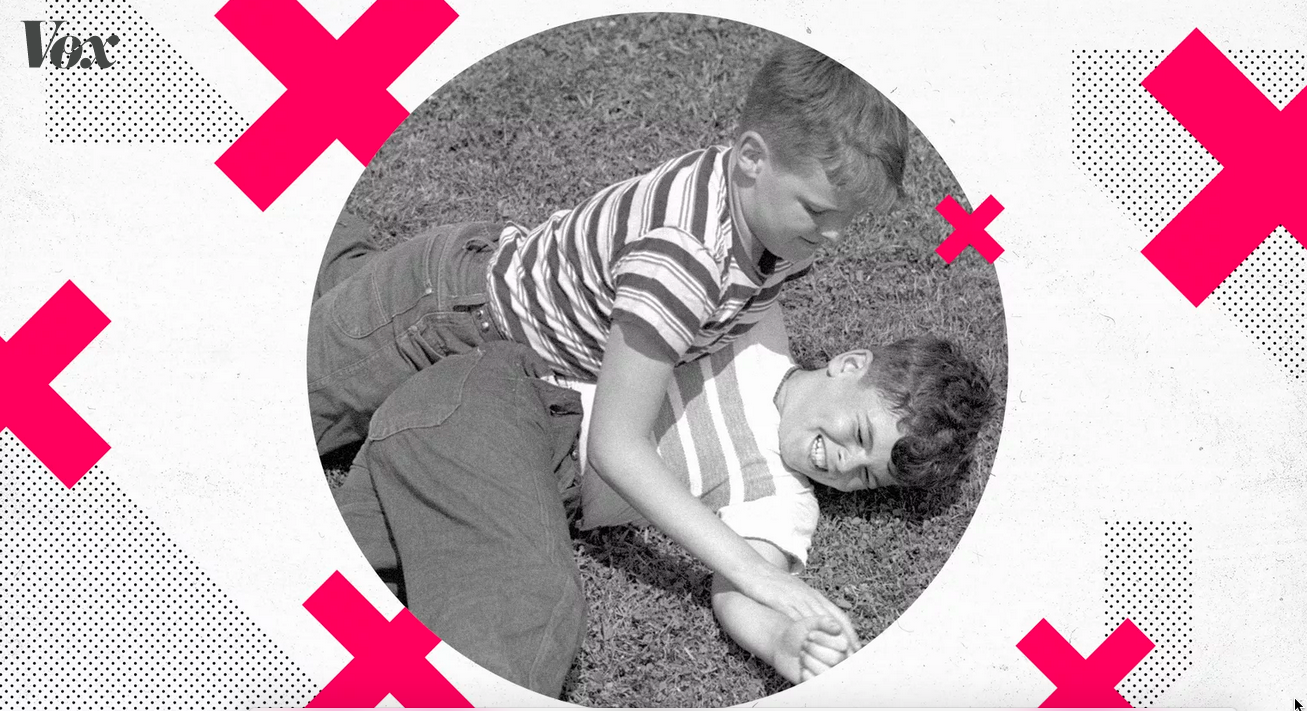 Zac Freeland/Vox; Getty Images
"So your kid's a bully. Here's how to stop it.
First step: Try not to freak out."
That's easier said than done, right? However, it's good advice. There's a lot of good advice in this VOX article which features an interview with Roots of Empathy Founder and President Mary Gordon.
From the article: "As a parent, I feel so badly for the parents of bullies," Gordon says. "There's a feeling of, 'I've done something wrong, I've been a terrible parent.' Don't beat yourself up..."Emotional literacy or the lack thereof is at the bottom of a lot of this," she says. "Oftentimes, kids don't have a lot of experience in their lives of being in a discussion that allows them to talk about vulnerable emotions like jealousy, like loneliness."
You can read the article here. Even if you're not the parent of a bully, it's worth a read. Because knowing the causes of bullying helps us all to find ways to stop it.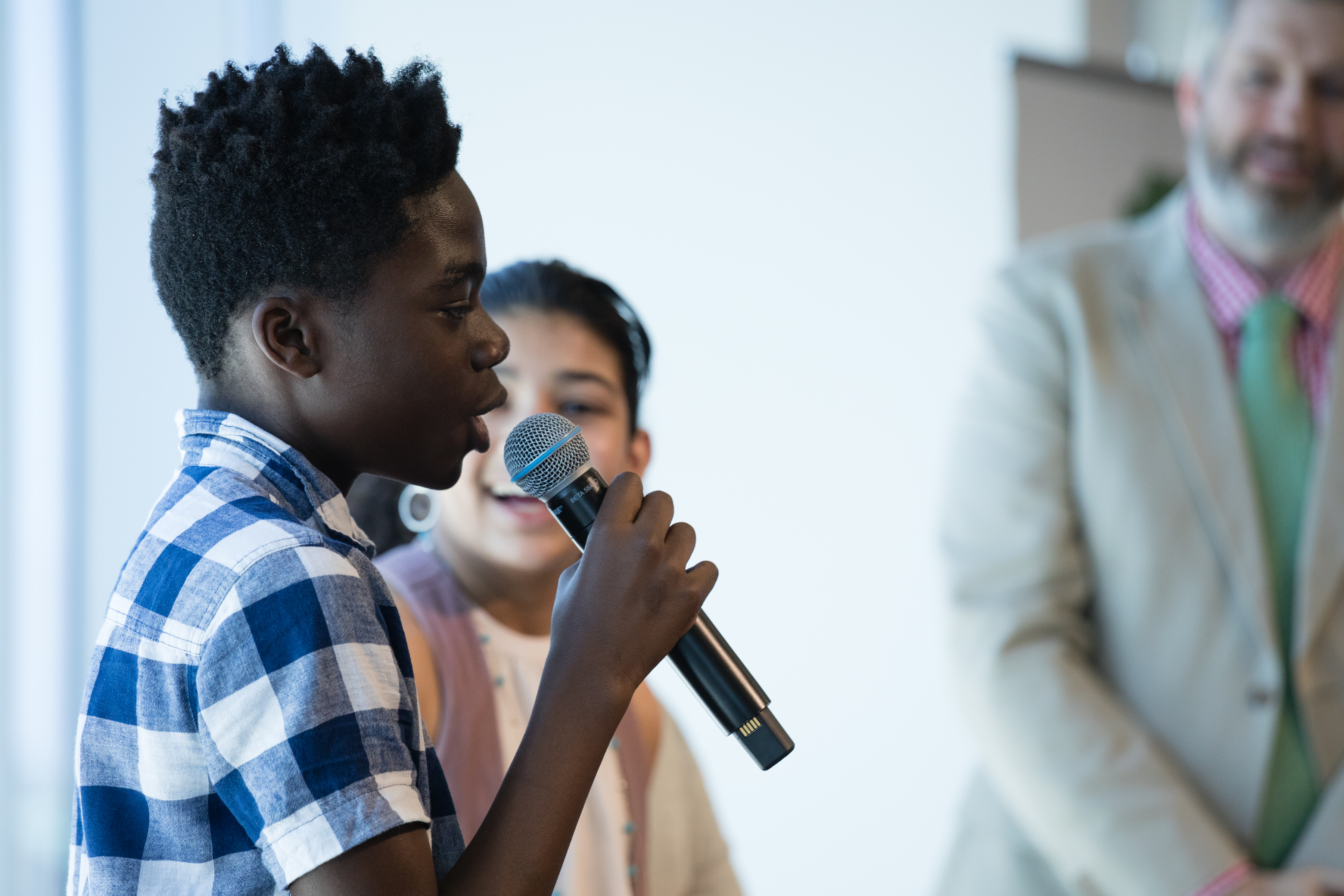 "It's like Roots of Empathy just changed us"
That's a big sentence.
From a student in Grade 7.
At Roots of Empathy's 2019 Research Symposium, Romario took the mic and told the audience how the program had changed him and his classmates.
From the inside.
"Every time Roots of Empathy happens in our class, I am happy. I start to feeler softer. Happier. Calm. And just joyful...All our anger. All our stress. It just goes away."
We receive stories all the time from teachers, Roots of Empathy Instructors, volunteer parents, and students. Every one of them reminds us that we need to keep doing what we're doing so we can help more children find their joy and connect with others.
Roots of Empathy helps military children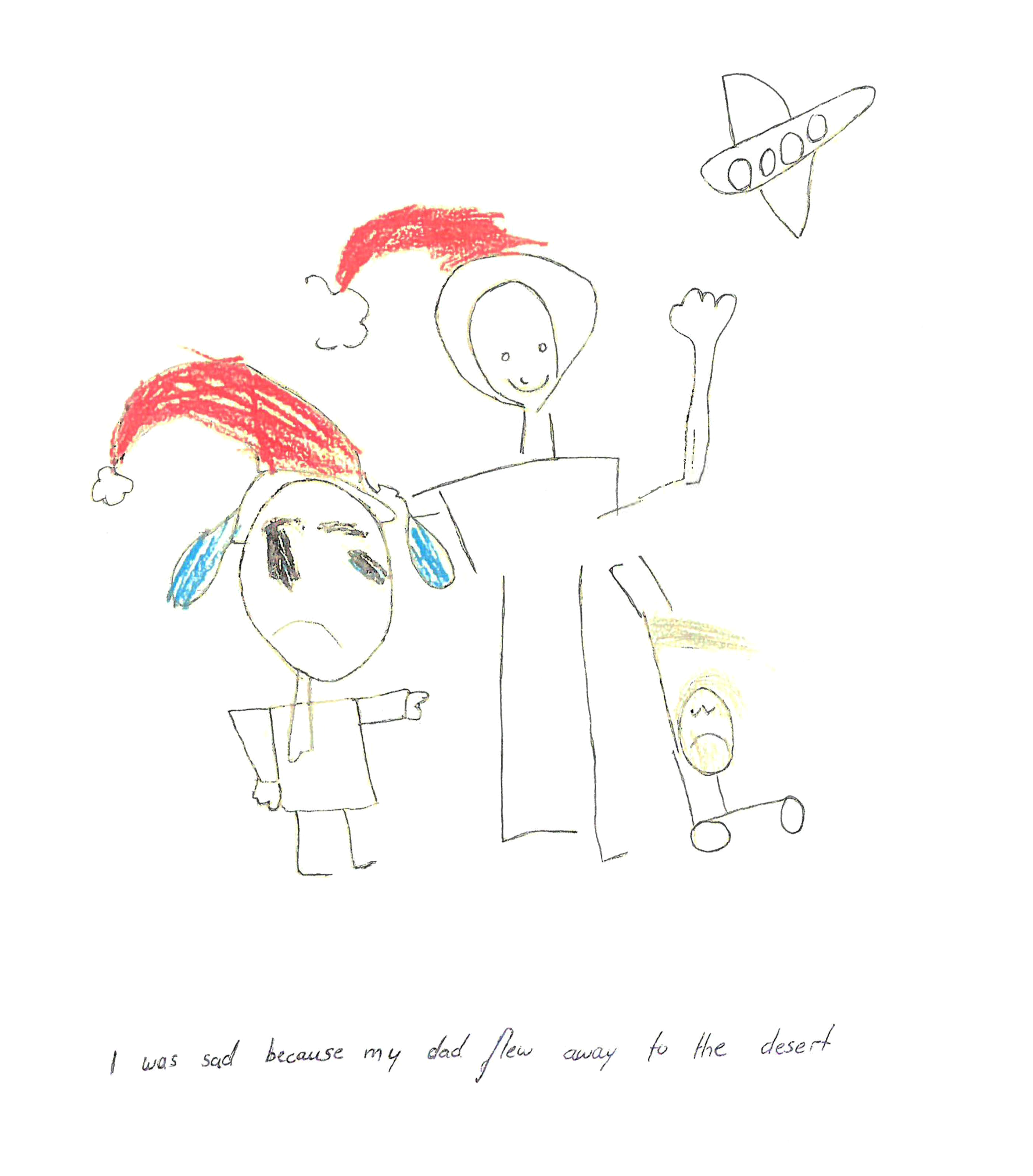 "I was sad because my dad flew away to the desert."
Children in military families experience unique stresses due to parental separation, re-location, and having to say goodbye to old friends and make new ones. It's so important that they have a safe space where they can identify and share their emotions.
In Roots of Empathy, one way they can do that is through art. Art is a way for them to express emotions they may not have words for. It's always powerful, but this one spoke to us because it shows how children feel when they are separated from the people they love.
This Grade 1 boy is saying goodbye to his dad just before Christmas. He has tears in his eyes, his mouth is turned down and his baby brother is sad too.
"Many of our kids have parents who are deployed frequently for a variety of reasons, watching our little Roots of Empathy baby grow and develop they see the impact of attachment even though their parents have to leave." - Mireille Greengrass, Roots of Empathy Instructor, Cold Lake, Alberta

Thank you to True Patriot Love Foundation for supporting Roots of Empathy programs in military communities across Canada.
Roots of Empathy
250 Ferrand Drive Suite 1501
Toronto, Ontario M3C 3G8
416-944-3001
mail@rootsofempathy.org